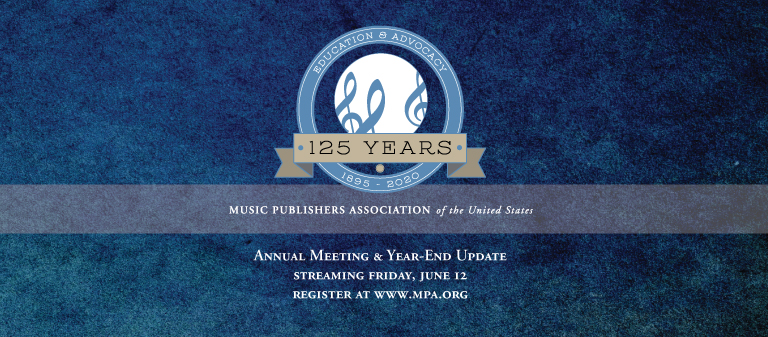 Please join us as we introduce our new officers and board members, hear the latest in legal news, and take a moment to reflect on how COVID-19 has effected our corner of the music world.
Dr. James Weaver, Director of Performing Arts and Sports for the National Federation of High School State Associations (NFHS) will discuss Moving Forward with Music Education & Performance During, and After, Covid-19.
Corey Field will give us our 2020 Legal Update and Bart Herbison of the Nashville Songwriters Association International will give us a little insight into the Music Modernization Act. Each presentation will be followed by a Q&A.
Registration is free and open to all members, potential members, and affiliates.
Please click HERE to register.